TANKEN SEAL SEIKO Co., Ltd.
Location: Ota-ku, Tokyo
Industry: Industrial Technology

Business:

Manufacturing and sales of mechanical seals and carbon products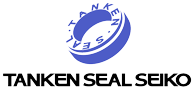 Investment Overview
Investment timing: 2020/3
Deal type: Business Succession
Fund: AG III Series Funds
Status: Exit
Investment Background / Post-Investment Activities
Investment Background
Tanken Seal Seiko manufactures mechanical seals, which are indispensable in preventing leakages of liquids at various manufacturing plants, including petrochemicals, and has a strong position in the market. In response to the owner's business succession needs, Aspirant Group has invested in the company with the theme of pursuit for further growth.
Post-Investment Activities
Development of Infrastructure
Development of an accounting management system
Design/management of meeting structure
Development of Corporate Infrastructure (Establishment of management functions and various policies)
Rationalization
Improvement in Productivity – Reduction of order loss (Reduction of delivery time, development and  reinforcement of relationships with suppliers)
Improvement in Productivity – Cost reductions (Reduction of  outsourcing costs by promoting in-house production, and cost reduction through integration of manufacturing sites)
Pricing Strategy (Implementation of appropriate pricing)
Support for Growth
Sales Support/Sales Channel Expansion, etc. (Establishment of a cross-functional sales structure by strengthening collaboration between sales and engineering teams)
Sales Support/Sales Channel Expansion, etc. (Strengthening of the maintenance business)
R&D/Capital Investment (Introduction of  automated equipment to improve productivity)
R&D/Capital Investment (Strengthening of development in new areas (carbon products))