Investment Approach
We will introduce our Investment Approach.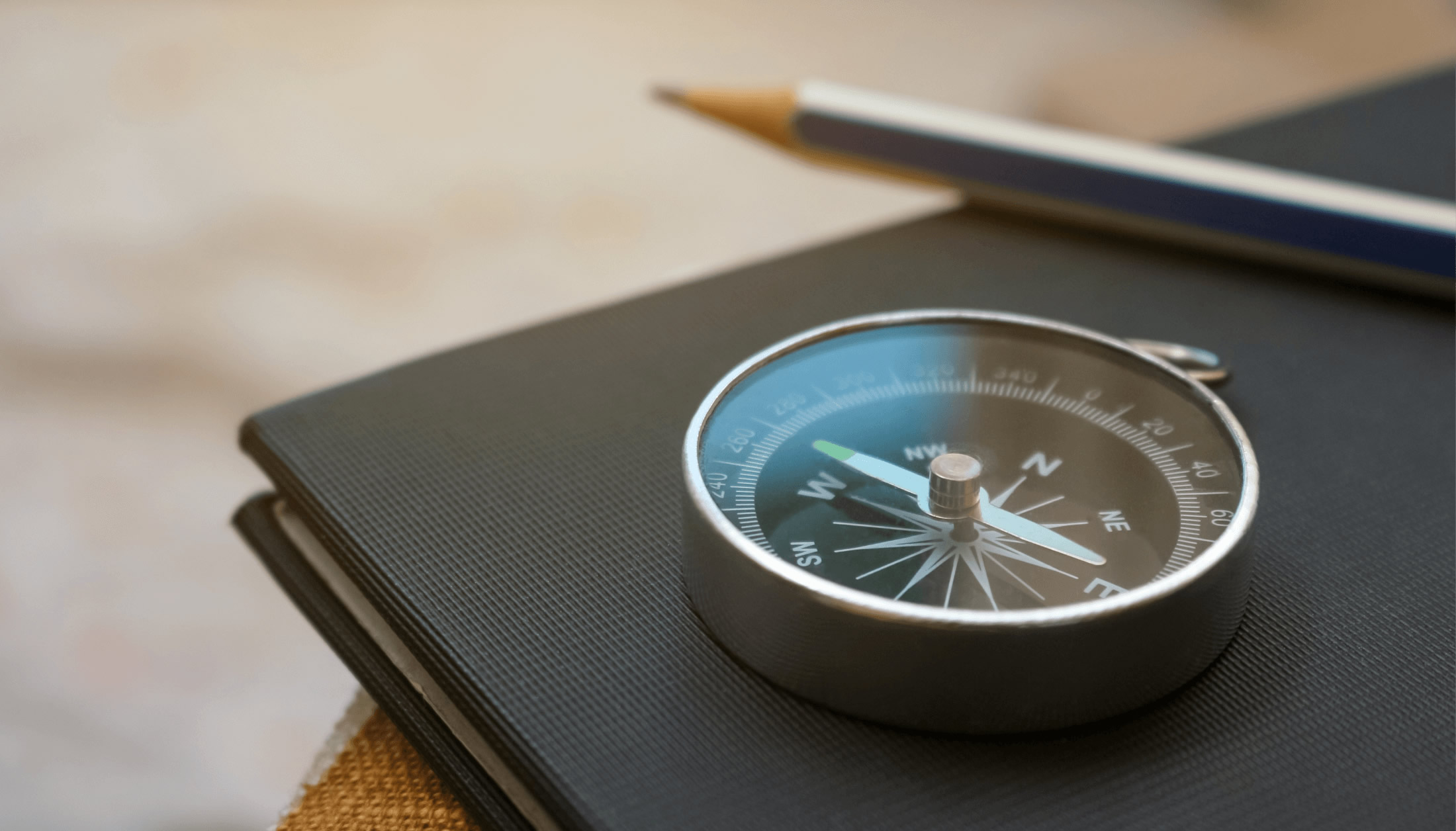 Basic Principle
Japanese society is aging and entering a stage of maturity. Each industry that has developed up until now has reached a plateau, and an increasing number of companies are facing the need to become independent from large corporate groups or find successors for their businesses. In order for these mature companies to enter the next stage of their growth path, further transformation of management is required. Aspirant Group will respond to these social needs by participating as a "shareholder."
Based on a firm understanding and respect for the philosophy, culture, and management policies of the portfolio companies, Aspirant Group will comply with the Core Values, sweat together with the management and employees of the portfolio companies, and contribute to the portfolio companies in the following method.
Support the creation of a management foundation and ensure profitability through improvements in management accounting, human resources, operations, and strategy.
Return profits to the management and employees of portfolio companies, and conduct R&D, capital investment, new business development, and M&A to enable continued growth.
In consultation with the management of the portfolio company, we will assist the portfolio companies to become independent through an IPO or find a new sponsor, who can contribute to the sustainable growth and development of the portfolio company.
Type of Investment
Aspirant Group will provide support in three main deal types.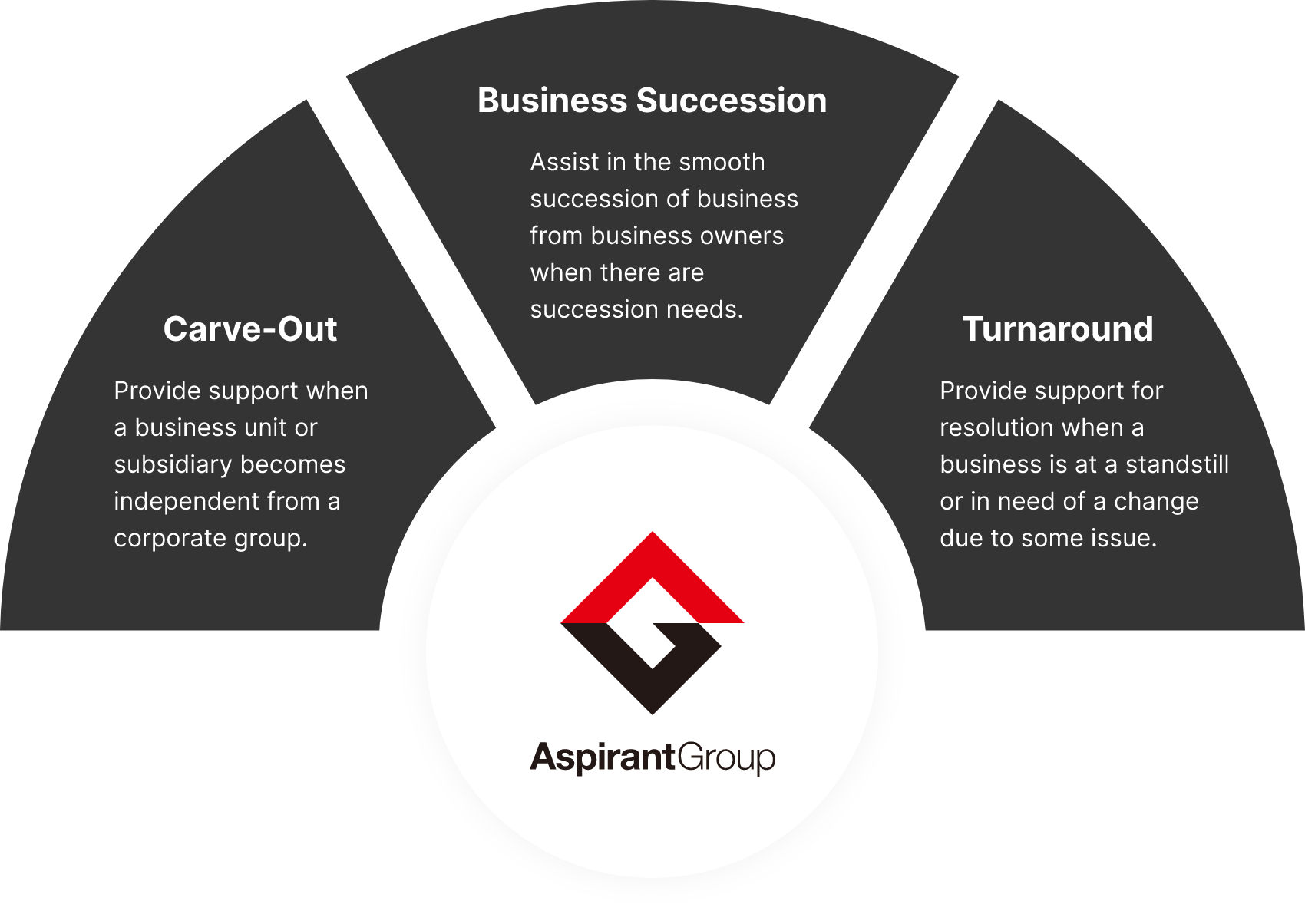 Target Investment
Aspirant Group invests in companies that (1) have potential competitiveness, (2) are not fully demonstrating that competitiveness due to certain reasons, and (3) can be placed on a medium- to long-term growth trajectory by resolving these issues.
As a guideline for the size of target investments, we consider companies with sales of several billion yen or more to be the target, but there is no lower limit for add-on investments (investments through existing portfolio companies).
We have no specific restrictions on the industries of the target companies, but we have experiences in the following industries in particular.

Industrial Technology

Business Services

IT

Healthcare

Consumer Services
(Retail, Restaurant, etc.)
Governance
In principle, we will secure governance by acquiring majority ownership. Exceptional cases of minority ownerships are subject to the condition that substantial governance rights can be secured (e.g. by executing a capital and business alliance agreement with the portfolio company or a shareholder agreement with the major shareholder).
By holding a significant share of ownership and having a unified voice as a shareholder at a timing when corporate transformation is required, we are able to work with the management and employees of our portfolio companies to support the transformation in a timely manner.
Consideration for ESG
In recent years, the importance of ESG (Environmental, Social and Corporate Governance) has been increasingly recognized in society. Aspirant Group also believes that environmental considerations, such as global warming, social fairness, such as the protection of human rights, and the optimization of corporate activities through appropriate governance are the cornerstones of sustainable growth for companies and society.
By appropriately responding to ESG issues, we will contribute to further enhancement of corporate value of the portfolio companies, thereby contributing to the sustainable development of society.